We've Been Helping Las Vegas Residents Straighten Teeth Discreetly with Invisalign®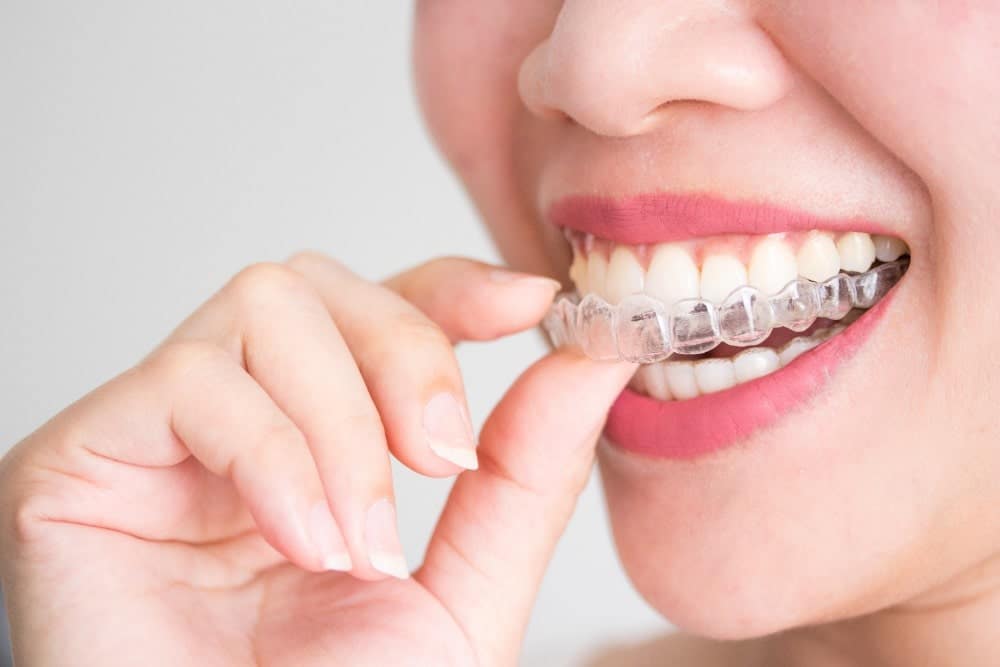 Clear braces help you gain confidence in your smile from the very beginning of treatment!
Your smile is a big part of your first impression. Changes to your smile can boost your confidence as well as your self-image. Correcting crooked teeth is easier and more convenient today than ever before. What used to require metal braces and wires can now be done with clear, removable aligners with Invisalign® in Las Vegas from Dr. Hijazi
What to Expect with Invisalign®
Using a series of clear removable braces (called "aligners"), we will slowly shift your teeth into their proper positions without metal wires or brackets. The custom aligners are made with both Dr. Maen's expertise and state-of-the-art 3-D computer imaging technology.
You can remove the aligners to eat, drink, and easily brush and floss. Each set of aligners is worn for two weeks, moving your teeth little by little, until you have the beautifully straight smile Dr. Hijazi has prescribed. We will see you every six weeks to make sure your teeth are moving right on track. The amount of time it takes varies with each case, but it typically takes only twelve months to get the straight teeth you have always wanted!
Benefits of Invisalign®
No metal braces or

 

retainers
Clear aligners are so discreet, no one will know
Smooth plastic aligners do not cause irritation
Fast results
Removable aligners allow you to maintain good oral hygiene
Removable aligners enable you to eat all of your favorite foods
Do More Than Just Straighten Your Teeth

When you get Invisalign® through Dr. Hijazi, an experienced cosmetic dentist, you can do so much more than straighten your teeth. Together, you and Dr. Hijazi will develop a treatment plan to help you get the smile you have always wanted. Perhaps you can combine straightening your teeth with whitening or porcelain veneers to get the most out of your smile. If you are interested in Invisalign® in Las Vegas for yourself or your children call us today.

Common Issues Treated by Invisalign®

Invisalign® is a powerful and versatile tool which can treat a number of common issues, including the following:

Gaps in teeth
Crowding
Under bite
Overbite

Dr. Hijazi is proud to offer comprehensive dentistry in Las Vegas. Dr. Hijazi has extensive training and experience and a passion for creating healthy smiles. Contact our office today to receive your appointment. We look forward to speaking with you!