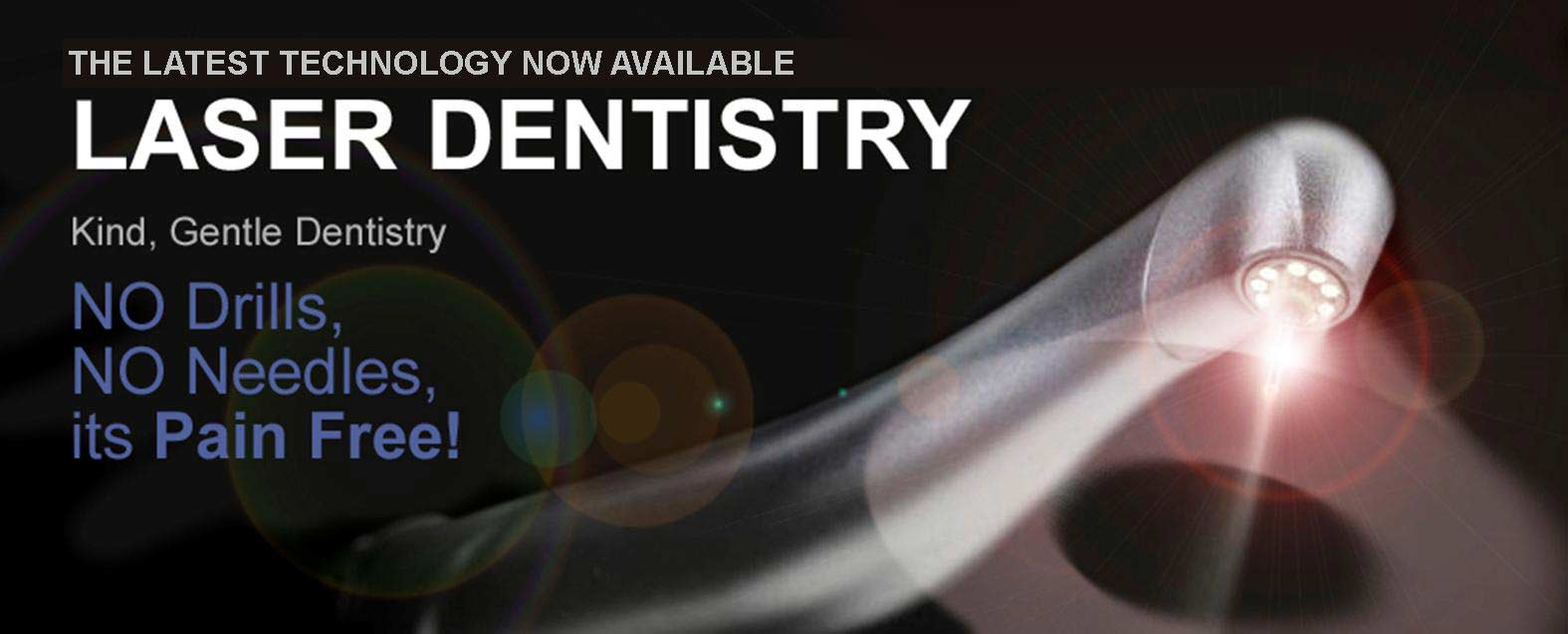 Our team is committed to staying current with all the latest dental technologies.
Your dental team at Perfect32 Dental Care is committed to providing a superior level of dental care to you, your family, and your friends.
This commitment requires staying current on all the latest science, research and technology available to provide the highest level of care possible. Diode Lasers are now being used safely and comfortably to decontaminate the gum tissue and pockets around the teeth as well as procedures that would commonly require cutting with a scalpel. The laser is an excellent addition for patients who require a deep cleaning around the teeth and below the gums. This procedure is called Laser-Assisted Periodontal Therapy (LAPT).
Procedures Performed with this Laser:
Cold Sore Treatment
Canker Sore Treatment
Gingivectomies
Frenectomies
Implant Uncovering
Pre-prosthetic Tissue Augmentation
The Major Benefits of LAPT
TO REDUCE OR ELIMINATE BACTEREMIA – During the professional cleaning process, and during normal brushing and flossing, most patients will have some areas that may bleed. This allows bacteria which is present in all of our mouths to flood into the bloodstream and sometimes settle in weakened areas of our body. Research shows that these bacteria which cause periodontal disease have now been linked to a growing number of other diseases. Using the laser during your cleaning allows us to remove the bacteria and reduce the bacterial flow into your bloodstream.
TO PREVENT CROSS CONTAMINATION – Infections in one area of your mouth can be transmitted to other areas. LAPT minimizes the chance that we may inadvertently pick up the bacterial infection in one area of your mouth and transfer it to others.
TO KILL PERIODONTAL DISEASE BACTERIA – LAPT can stop infections caused by bacteria before they cause further physical destruction or loss of attachment around your teeth. 
Daily brushing and flossing will keep dental bacteria to a minimum, but a professional cleaning will remove bacteria in places your toothbrush and floss have missed. Your visit to our office is a critical component of your oral health. Perfect32 Dental Care is committed to providing the highest level of preventative dental medicine to help you maintain a healthy, functional lifestyle.